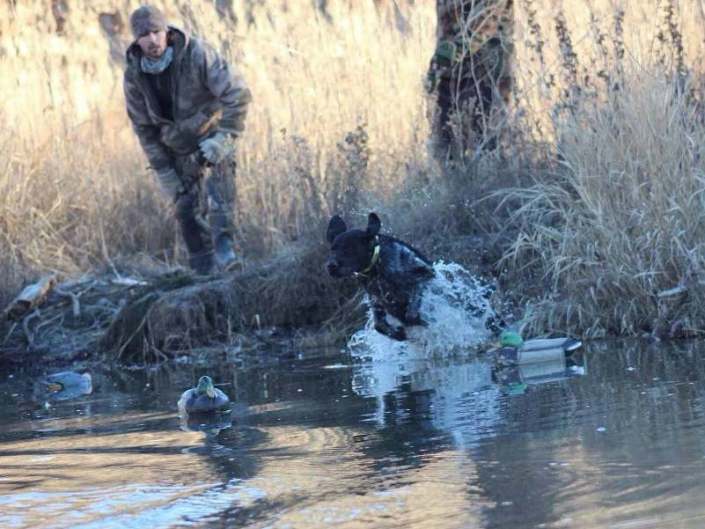 Welcome to Bone Point Kennels. We are dedicated to producing German Wirehaired Pointers with strong inherent abilities to search, point, track and retrieve game from land or water.
NAVHDA & AKC registered
We are currently a male and female availalbe from our cureent litter, ready to go now. We are also accepting deposits on an early fall of 2015 litter. See our Litters page for more details.
Kelly & Stephanie Jobes - Baker City, Oregon
Greg & Jana Whitten - Pendleton, Oregon
German Wirehair Alliance members